Spectacular NWT SUP Expedition DEPOSIT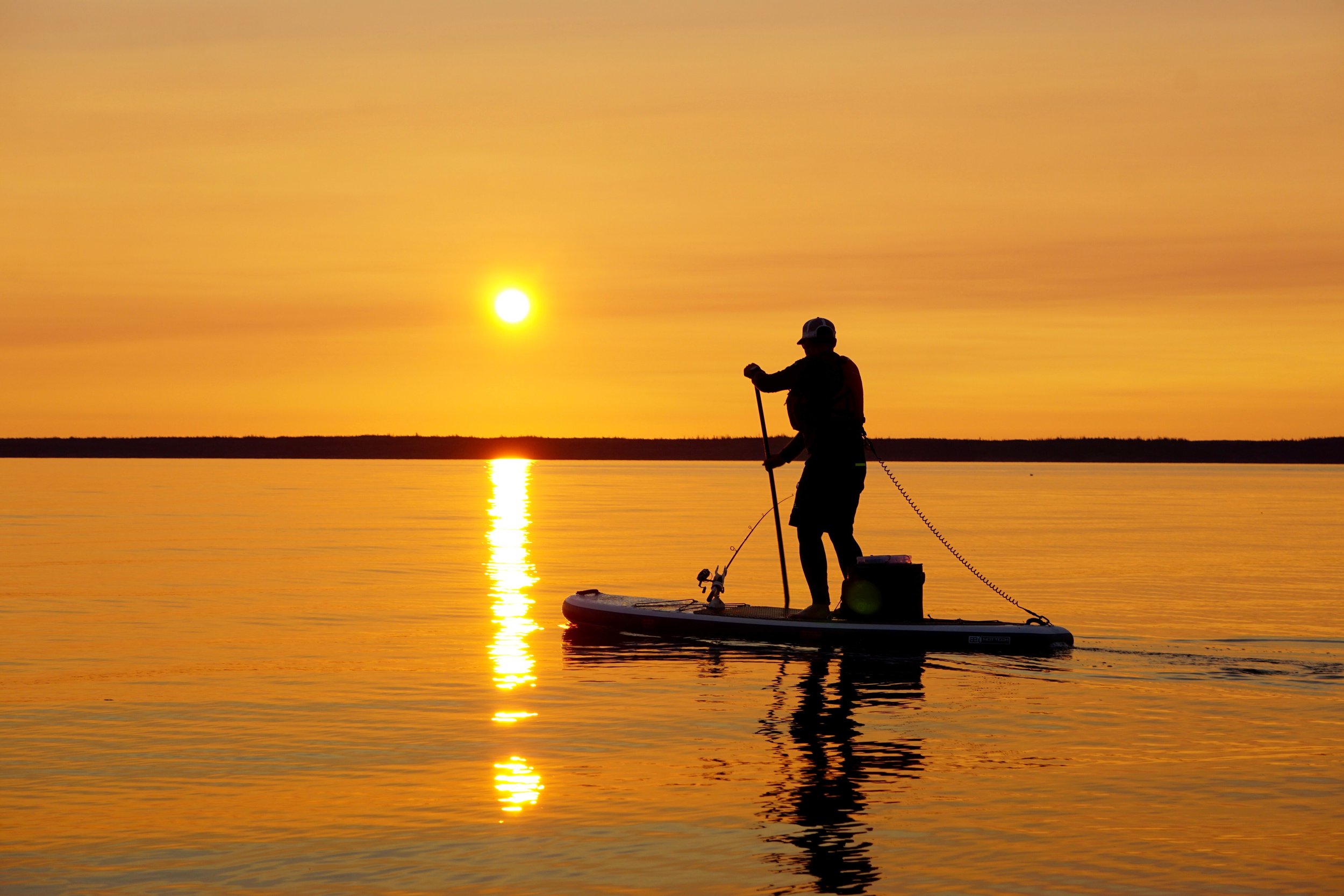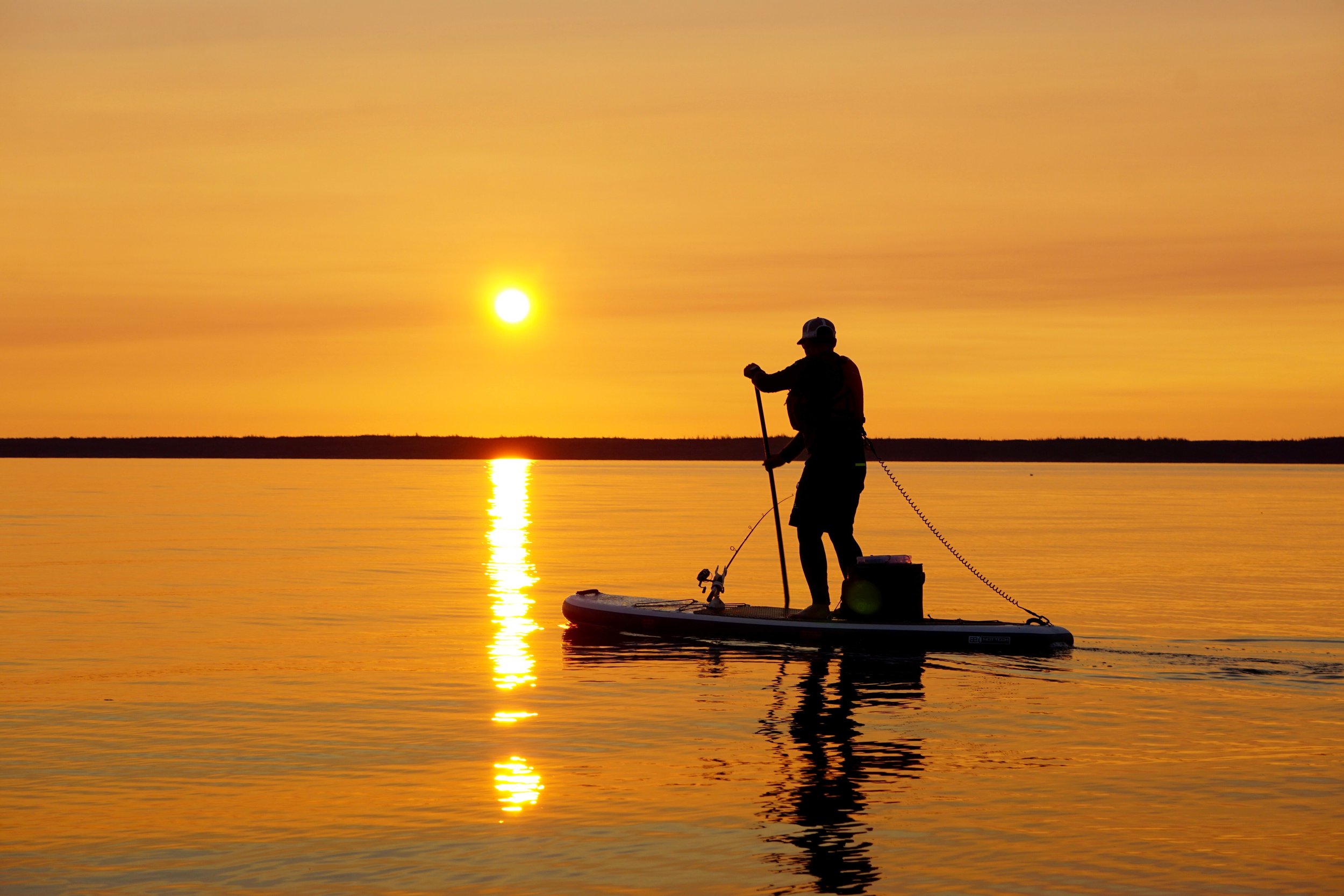 sale
Spectacular NWT SUP Expedition DEPOSIT
Details
Date: July 16-20, 2018
Price: $2499 + gst (+3% fee for credit card processing)
$500 deposit due at sign-up (+3% fee for credit card payments)
E-Transfer payments - Send to info@oldtownpaddle.com within 1 hour of online registration to confirm your spot.
Location: Yellowknife, NT / Great Slave Lake
Guides: Benji Straker, Ivan Gloeden, Norm Hann
Pre Requisites: Stand Up Paddle experience is recommended
Trip Overview
Experience one of the largest bodies of water in North America on our 5-day Great Slave Lake SUP expedition. This trip is a once in a lifetime adventure for stand up paddlers with a passion for big water, beautiful scenery and epic fishing! Guests on this trip will be the FIRST guided SUP group on the East Arm of Great Slave Lake, and will have an opportunity to navigate point to point along beautiful Blanchet Island, explore the small islands of Shelter Bay, experience the magic of our midnight sun and if desired, fish for trophy Lake Trout, Arctic Grayling, and Northern Pike! All on the legendary East Arm of Great Slave Lake in Canada's Spectacular Northwest Territories.
An experience in itself, guests will fly in a de Havilland DHC-6 Twin Otter float plane (the workhorse of the Arctic) approximately 120km from Yellowknife to the East Arm of Great Slave Lake. After the breathtaking flight, we will land on floats at our dropping point where guests will then load up their inflatable touring boards and navigate along the north shore of Blanchet Island. Over a day and a half, we will explore and navigate approximately 25kms of shore line until reaching the beautiful calm waters of Shelter Bay. Here, time is spent exploring the expansive bay, viewing wildlife, hiking up cliffs to overlook the expanse of Great Slave Lake, honing your SUP fishing skills, eating shore lunches prepared by your guides and exploring the endless shoreline. This trip is friendly for anyone just wanting to explore this beautiful waterway. At the end of our four days, the float plane will arrive and take us back to Yellowknife where time can be spent exploring the historic sites that make this gold rush town a tourism hot spot in the summer months. As a bonus, you might consider extending your trip to experience the legendary Folk on the Rocks Music Festival which begins on July 20th!
Guides from Old Town Paddle & Co. are life-long northerners with years of experience on Great Slave Lake, both navigating its waters and fishing for its trophies. Partnering with Norm Hann Expeditions, this trip is guaranteed to provide the highest level of SUP expertise available. Norm is a pioneer SUP expedition guide in Canada and has over 15 years of guiding experience on the West Coast and around the world. All guides are experienced SUP instructors and certified in Paddle Canada touring as well as Wilderness First Aid.
Check out Norm's blog from our 2016 scouting trip of this same route HERE
Cost Includes the Following
Airport pickup/drop off (if needed)

Meals: Starting lunch on July 17th through lunch on July 20th

SUP touring and SUP fishing prep clinic on Back Bay and Yellowknife Bay of Great Slave Lake in Yellowknife

Local Indigenous cultural experience on the afternoon of July 16th

All local protocol fees

Aegir SUP inflatable stand up paddleboards, paddles and all safety gear

All necessary fishing equipment and tackle (if requested)

Float plane fly-in costs

1:3 guide to client ratio

SWAG BAG! Including dry bag, hat, t-shirt, life straw, sunscreen and more!
Price Does Not Include the Following
Transportation between your home and Yellowknife

Gratuities

Personal belongings and equipment (see equipment and packing list)

Accommodation in Yellowknife

Excess baggage charges

Any extra expenses incurred because of weather, logistical delays, or delayed departures of scheduled or chartered aircraft

Evening group meal on July 17th
Payment
A $500 deposit is required at the time of booking to secure your place on the expedition with the balance to be paid 60 days prior to trip departure. Full payments can be made via credit card (3% fee) online or email transfer to info@oldtownpaddle.com.
Cancellation Policy
Cancellation 60 days prior to trip start date will result in a refund of deposit less $200. Cancellation within 59-30 days prior to trip start date will result in a refund of 50% of the total cost of the trip. There is no refund for trips cancelled within 30 days of trip departure.
Itinerary
This itinerary may be altered due to factors such as weather, and group interest, with guides working within the parameters of safety, time, and area highlights. This standup paddleboard (SUP) trip will be self-supported.
*All guests must arrive in Yellowknife prior to 10am on July 16, 2018. There are several flight options from Edmonton and Calgary on Air Canada, WestJet, Canadian North and First Air. There are also direct flights from Ottawa and Whitehorse on Air North*
Day 1 – July 16, 2018
9am - Meet at Old Town Paddle & Co. - Please bring your paddling clothing
Meet and greet, trip overview, gear check and orientation
12pm - Lunch break (on your own)
1pm - Back Bay and Yellowknife Bay tour, SUP fishing orientation and cultural experience on the lake
Group Dinner – Location TBD
Day 2 – July 17, 2018
Flight from Yellowknife to north shore of Blanchet Island
Unload, orientation and day plan
Paddle and explore the north shore of Blanchet Island (cliffs, wildlife and islands)
Overnight at Dragonfly Point
Day 3 – July 18, 2018
Paddle, explore and make our way towards the west end of Blanchet Island into Shelter Bay (approx 25kms from drop point)
Arrive at Shelter Bay
Camp setup
Explore, hike, fish, etc
Overnight at Shelter Bay
Day 4 – July 19, 2018
Day tip to inner most arm of Shelter Bay (approx 6kms from camp)
Hike up Eagle Next cliff for amazing views of the area
Short hike into Upper Lake where we can paddle and explore
Return to camp for more exploring, fishing and relaxing
Overnight at Shelter Bay
Day 5 – July 20, 2018
Morning half day paddle to southern Shelter Bay red cliffs and back (approx 8km round trip)
Afternoon flight back to Yellowknife
Evening flights home or overnight in Yellowknife
Equipment
Provided by Old Town Paddle & Co:
Inflatable Stand up Paddleboard
Paddle
PFD
Leash
Participant to Bring:
Footwear
· Neoprene booties or water shoes (for paddling) and walking the rocky shore
o 5mm+ recommended
· Camp shoes
· 2 Pair of socks
Upper Body
· Long sleeve synthetic top
· Synthetic t-shirt
· Fleece top
· Synthetic or down jacket
· Waterproof/Goretex shell
Lower Body
· Long underwear/synthetic tights or neoprene leggings (for paddling)
· Long pants
· Underwear
· Shorts/boardshorts
Head & Hands
· Toque/beanie
· Sun hat/ball cap
· Paddling gloves (if your hands are sensitive to cold)
Camping & Paddling Gear
· Dry bags (for everything listed above plus tent)
o Paddlers will travel the first two days with all gear on-board
· Sleeping bag
· Sleeping pad
· Small pillow
Additional Gear
· Life-straw or compact water filtration system
· Water bottle / hydration bag
· Camp mug
· Personal toiletries
· Personal medication
· Small towel
· Sunscreen
· Insect Repellant
· Sunglasses/prescription eyewear
· Notebook/journal/reading material
· Camera/batteries
· Headlamp w/batteries
· Snacks/Individual nutritional requirements
· Bug Jacket/Hat
*WHILE AIR TEMPERATURES CAN REACH UP TO THE HIGH 20Cs THIS TIME OF YEAR, WATER TEMP IN THE EAST ARM CAN STILL BE CLOSE TO FREEZING. WINDS OFF OF THE LAKE CAN AFFECT THE AIR TEMP DRAMATICALLY. PLEASE PREPARE ACCORDINGLY*
Travel
Getting to Yellowknife
You must arrive in Yellowknife the day before our 9am meeting on July 16th in preparation for trip planning and clinics.
By Air
Air Canada, Westjet, Canadian North and First Air operate multiple daily flights in Yellowknife from Edmonton and Calgary.
Air North offers direct flights to Yellowknife three times a week from Whitehorse and Ottawa.
By Road
The drive from Edmonton (the nearest largest center) to Yellowknife is approximately 1400kms and has many points of interest along the way. The Northwest Territories' Parks system offers beautiful camping on your trip north. For more information, visit www.nwtparks.ca where you can download the NWT Road & Campground Guide.
For more information on Yellowknife and tourism in the Northwest Territories, visit:
Accommodations in Yellowknife
Yellowknife has a large selection of hotels, B&B's, guest lodges and camping. For information on where to stay, you can visit visityellowknife.com, any accommodation website, or email us at info@oldtownpaddle.com
FAQ
How long are the paddling days?
The first two days after our float plane drop will require us to paddle approximately 24km. While not a significant distance, weather is ever-changing and we want to make sure we can reach our destination points within a reasonable time. Participants can expect approximately 5 hours of paddling per day.
What type of experience and fitness is required?
Guests will need to have some experience paddling a stand up paddleboard in order to enjoy the trip and allow the group to travel at a practical pace. We recommend having a really good lesson to start with in order to develop an efficient forward stroke and then spending weekly time standup paddle boarding in your local area. Ask us about a proper paddling program for multi day expeditions.
Practice on a SUP while loaded with multi-day camping gear (or equivalent dry bag weight) is recommended as paddling with a loaded vessel is quite different than paddling with no load.
What are the lake conditions like?
The weather forecast is never a guarantee so we can expect anything from warm, sunny and +30c to cool, extremely windy and +10c. We try our best to avoid windy and wavy conditions, but the first point to point portion of this trip requires us to paddle along an exposed portion of the lake while carrying all of our gear. Once we reach Shelter Bay, there are many areas that are protected from wind of all directions.
The East Arm of Great Slave Lake does not thaw until mid to late June so water temperatures can still be easily under 10c at this time of year.
Do I need to know how to fish on a paddleboard?
Absolutely not! While some guests may want to do a lot of fishing, others may want to spend the majority of their time exploring. One of the fun parts of this trip is learning the skill of SUP fishing. For those who want to fish, we will be both casting and trolling from our boards (and from shore) and our experienced guides are happy to spend as much time with our guests to make sure they are comfortable with the skill. For those who do not want to fish, our guides are happy to accommodate the best touring and exploring experience possible!
What if I don't want to fish?
No problem! This trip will provide an amazing opportunity just to explore and experience the Spectacular NWT from your Stand Up Paddleboard without having to sink a line! With a high guide to client ratio, we can be sure to tailor this trip to your needs.
How bad are the bugs/mosquitos?
While the bugs won't be a problem while paddling on the water (especially if we have a breeze and its warm and sunny), they are the worst in wooded areas and in the early evening and night. However for those who aren't used to mosquitos, they are potentially too much for some people to handle. We feel that with the proper clothing and bug repellent, those little critters won't affect your enjoyment on this trip!